This depends on how well you prep your nails before application. With thorough preparation, glued nails can last anywhere between 1- 3 weeks. With the glue tabs, nails can stay on 1- 2 days.
HOW DO I FIND MY NAIL SIZE?
To measure your nails:
1. Stick a small piece of tape across the width of your nail and mark the widest points of your nail (horizontally)
2. Remove the tape and measure using a ruler the two points in mm
3. Send in measurements after placing order to start production.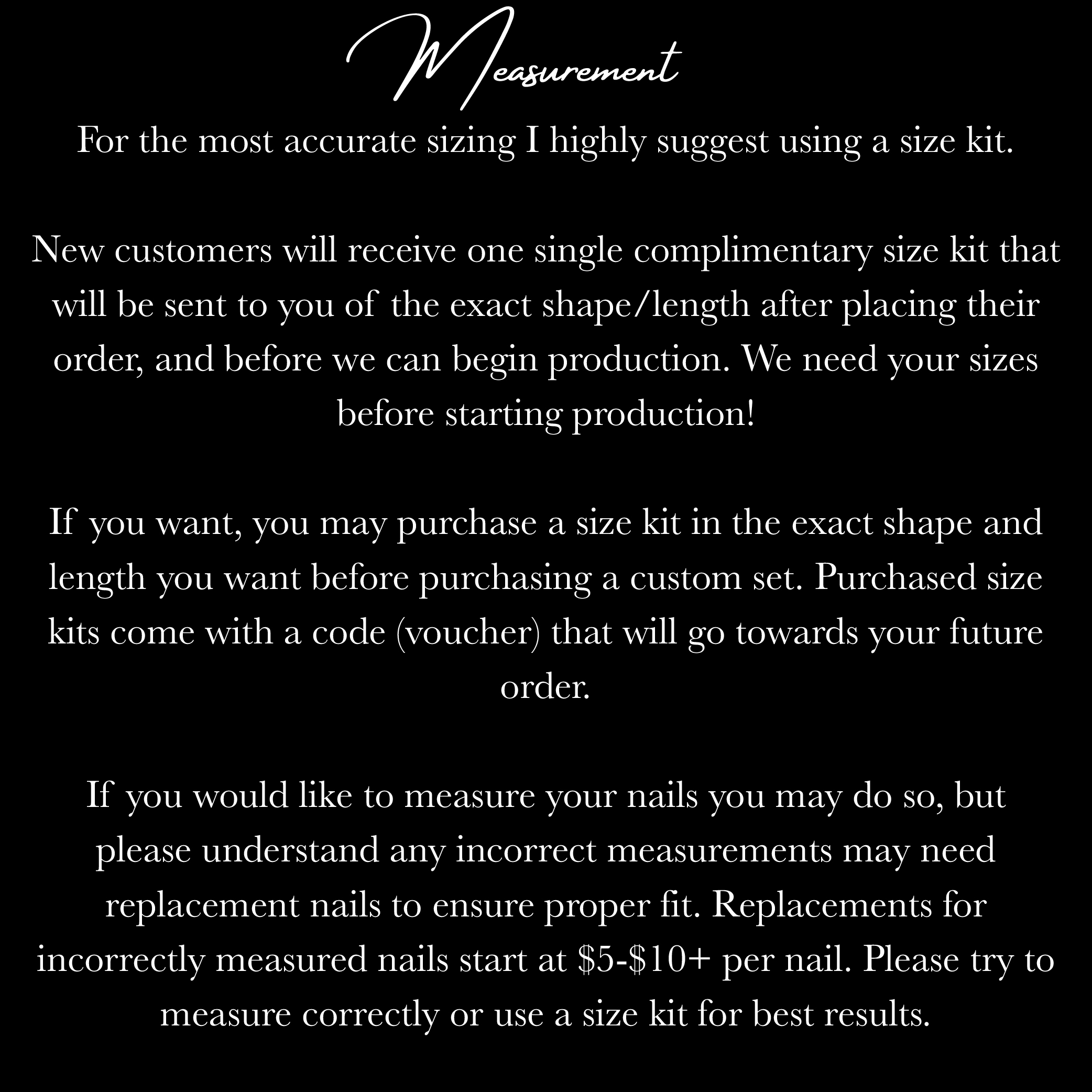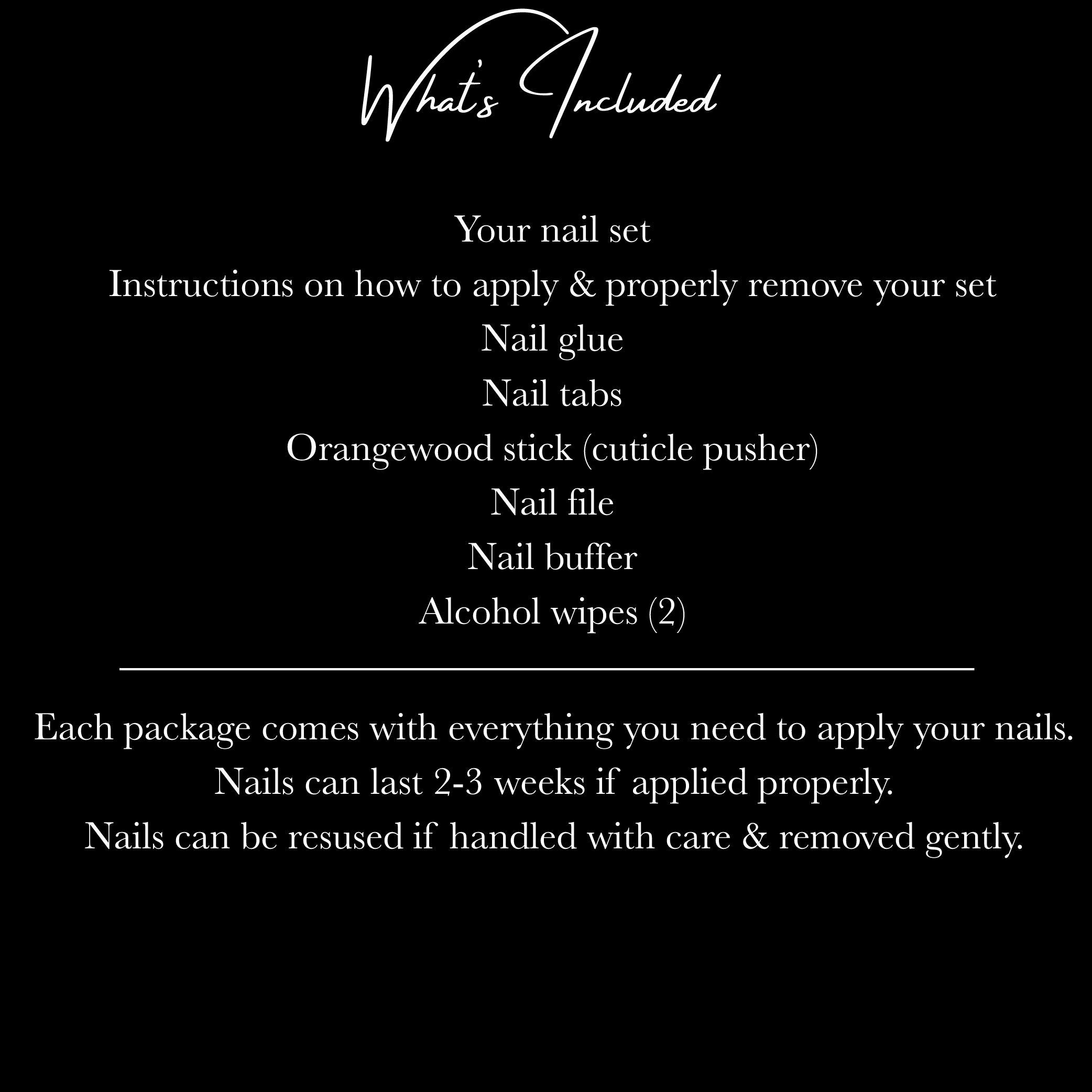 HOW DO I APPLY THE NAILS?
There are two options for the application of your nails:
1.Glue method: Prep nails by buffing nail surface with the nail file (very important to make your press on's last longer!) and pushing back cuticles. Apply glue either directly to the press on nail or your natural nail, wait for 30-40 secs then apply nail and hold firmly.
2.Glue tab method: Alternatively you may use the glue tabs provided. Simply peel and apply the tab to your nail then firmly press and hold the nail on for 30 secs. (you may also prep your nails as mentioned in option 1)
HOW DO I REMOVE THE NAILS?
If you used glue to apply your nails you can either soak them in acetone for 20 - 30 mins (please note this will not make them re-usable) or you may massage any oil of your choice on your nails and soak them in warm water until you can gently lift the nail away.
ARE THE NAILS RE-USEABLE?
Yes! When removed gently and with care using the above-mentioned water-soak method. Place them back in the original packaging box ready for your next use!
Alternatively if you used glue tabs you can simply pop the nails off and save them for next time!
DO YOU TAKE CUSTOM DESIGNS?
Yes, feel free to mix and match or offer your suggestions for your nails by contacting us with your inquiry.
WHAT STYLES ARE AVAILABLE?